Prof. Dr. Okamoto's office is located in the Doctors Center of the Privatklinik Confraternität located in the 8th district of Vienna. To enter the office, find the door at the bottom of the glass building on your right hand side. The office is located in the first floor.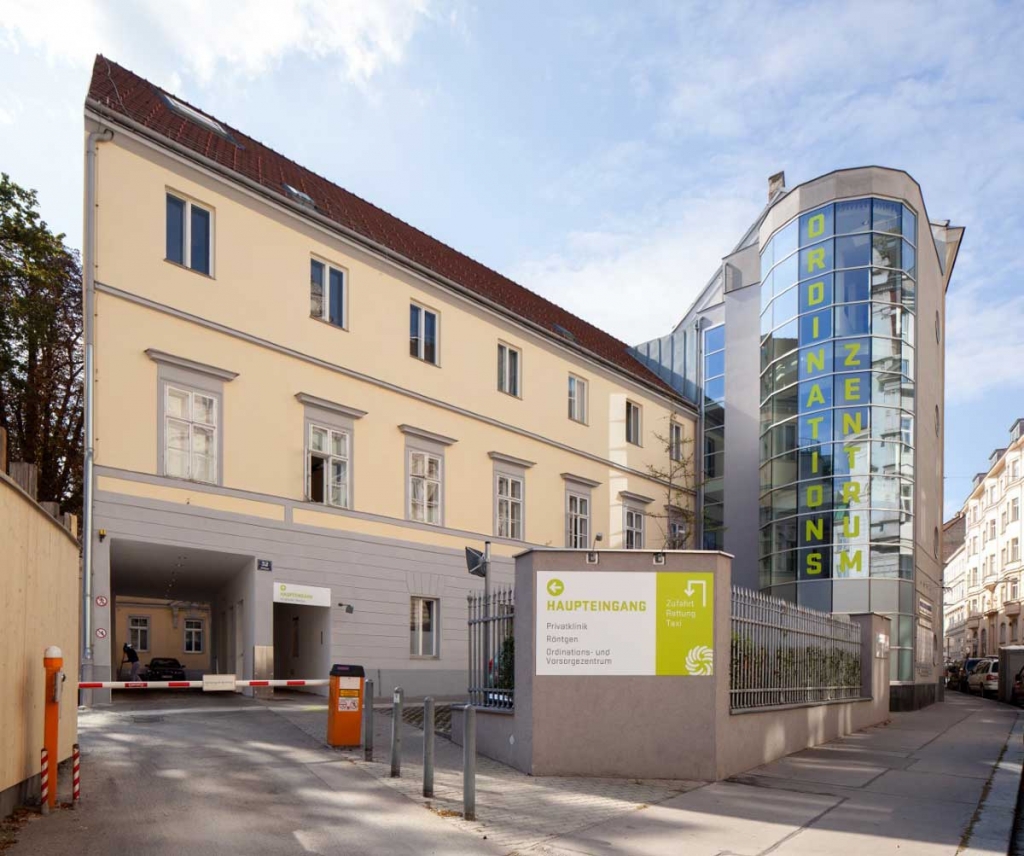 © PremiQaMed Group – Bernhard Schramm
Appointments
To make an appointment at dermatologist Prof. Dr. Okamoto in Vienna please contact the practice by phone at +43 1 40114 5701 or ext. 5702 or 5703 at the doctors' center of the Confraternität private hospital. You may also write an email to ordination@hautarztokamoto.at or use the contact form below. All staff members speak German and English fluently.
Contact details
Skodagasse 32, 1080 Vienna
Opening Hours
Monday to Friday by appointment.
Social Media
How to find Prof. Dr. Okamoto
Using public transportation

To the next U-Bahn U4 and U6, there are just 2 stops with tram 43 (U2 Schottentor and U6 Alser Strasse) and 44 (U2 Schottentor only).
By car
Please click here for guidance.
Please consider the 8th district of Vienna has a short-term parking zone, you can find information here.
Contact inquiry