Thank you for your inquiry, we will reply as soon as possible.
Direction to Prof. Dr. Okamoto, Dermatologist in Vienna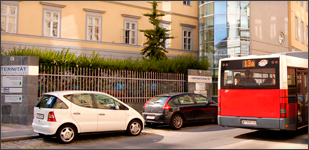 With the Wiener Linien
Bus 13A: terminus Skodagasse
Tram lines 43 and 44 (about U2 or U6): stop Skodagasse
By car
Become a Fan!
Follow Dr. Okamoto on Facebook or Twitter and get informations as well as interesting news about Dr. Okamoto in Vienna.
Facebook
Twitter